If you've decided to become a freelance writer, perhaps part-time or full-time, then a hearty congratulations to you. Play your cards right, and people may even pay you for it. It's a wonderfully rewarding occupation with great flexibility and freedom. But it's hard work, too, that requires discipline and dedication. Yet, you are reading this because you love to write, and that's already enough. So, here are some tips to get you on the write road and earning a crust.
An article from Patrick, a Berlin-based writer and copywriter. When not chewing his pen in thought, you'll find him swimming in the Berlin lakes in summer.
1. Set up a website
Having an online presence as a freelance writer is essential. The best way to do this is by setting up your website. You can use it to show potential clients your resume and your portfolio of writing samples. It's also a good home for your blog if you are writing one.
Alternatively, you can blog independently for free on platforms like Medium, Blogger or WordPress. Even LinkedIn is now becoming a popular platform for blogging.
Your website or blog doesn't have to be overly fancy. It can be just a simple page or two, but it should look professional and showcase your best writing. Think of it as your shop where potential customers will be browsing. Here is a link to some good free website builders that you might want to check out.
2. Develop a business owner mindset and learn the necessary skills
As a self-employed freelance writer, you are responsible for everything. You are producer, marketer, accountant, administrator and salesperson all in one. 
Therefore, think of yourself as a business owner. Focus on continuously improving your business and personal skills to achieve the success and income that you want. However, it is also good to know that all these skills are learnable with time and dedication.
Business skills:
Work on skills like organisation, time management, productivity, sales and communication, to name a few of the most important. They are all vital to your success. The pleasure of being a freelancer is that you can set your schedule, but you also need to structure your time and be disciplined.
Learning to prioritise is another critical skill. It's incredible how suddenly tempting hoovering your flat can seem when you have a deadline to meet.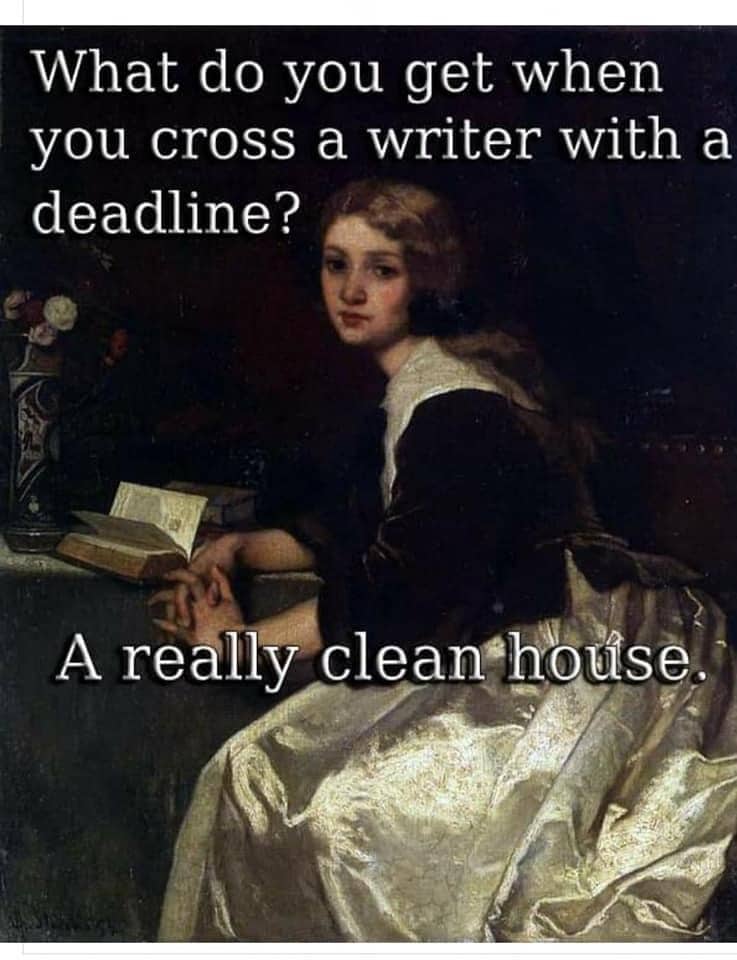 Create a structure around your working day. You are in a creative occupation that requires space to allow ideas and inspiration to flow. To this end, determine the best time for you to write as well as the best time for working on the other areas of your business.
Track the time that you spend on each writing project. This will help you judge how long you need, whether you are setting realistic deadlines and if you are charging clients enough for your time.
Streamline as much as you can, even if it comes to planning your lunches for the week ahead. You will have fewer decisions to make and less risk of getting sidetracked. As a business owner, your time is your money, so be as efficient as possible.
Finally, always be professional in your dealings with clients. Deliver your best quality work on time. Make sure to thoroughly check your work before submitting it. Online software like Grammarly and Hemingway can be very helpful and come with free options.
Personal skills:
Self-discipline, focus, communication and networking skills are most important for a freelance writer. You can practise developing self-discipline with simple daily exercises, for example, by doing small tasks that you need to force yourself to complete or even forcing yourself to do things that you don't like. Remember the reasons behind why you are doing this. Over time you will develop a habit of discipline.
Time blocking methods like the Pomodoro technique can help you develop focus and increase productivity. Practising meditation and mindfulness is also great for improving focus.
Although it may go against your idea of being a writer, you must also promote yourself and your work directly to customers. Work, therefore, on your communication skills. Again, there are many great courses out there to help. Skillshare, for example, offers some excellent ones on communication.
Then, there is networking. While many writers would rather walk on hot coals than attend a networking event, this is doable with practice. The benefits can be enormous. On this note, it's a good idea to get business cards printed with your logo and/or website address.
Becoming a freelance writer is like starting on a never-ending learning journey. Luckily for us, there are now countless sources of information to help us along the way.
3. Create writing goals
Whether working on the side as a freelancer or doing it full time, you should set goals for your writing. They will help to keep you focused and motivated. In addition, having written goals will increase your chances of achieving them.
Examples of writing goals could be the number of words you will write per day or hours that you will spend writing. They could be financial goals or project-based, such as completing a book or gaining a certain number of clients.
Make your goals as specific and as achievable as possible. The SMART goal-setting technique can help you here. Create goals for the year and break them down into quarters, months, weeks and days. If you have larger projects, break them down into smaller milestones. Then, reevaluate your goals every week and month to track your progress. Finally, when you achieve a significant milestone, reward yourself.
You may not achieve all your goals or even fail many, but the more that you work on them, the better you will become at goal setting and achievement.
4. Write, read and write some more.
"I kept always two books in my pocket, one to read, one to write in."
—Robert Louis Stevenson
As a writer, writing is your sole occupation, obviously enough. It's what you produce and what you sell. Writing is a skill and a craft; the only way to become a master at it is by practice. Therefore, write every day, no matter what. This should be one of your goals. It could be writing in your blog, a journal entry or making observations in your notebook.
Daily writing will strengthen your writing muscle, improve your descriptive powers, clarify your thoughts and generate ideas. It will also help you to find your style.
Reading, then, fuels your writing and is a source for ideas and inspiration. Daily reading of quality content will improve your writing enormously. You will stay close to the world of words and writers and see what is possible.
5. Keep your pipeline full.
If you are writing full-time to earn an income, you need to keep looking for new work. You can do this in many ways.
Freelancer marketplace sites such as Upwork and Fiverr often have jobs for writers. While they may not pay the best, it's an excellent way to get some experience, make contacts with clients and build your portfolio. A specialist job board for writers (like ProBlogger or iWriter) is another valuable source for work opportunities. CopyBlogger has helpful articles on career writing.
Join writing communities on Facebook or Reddit, for example. They can be a source of potential work, and you will be able to meet other writers online and share information. They can also function as a welcome social lifeline for the solitary writer.
LinkedIn has, in recent years, become a popular platform for freelance jobs. It's also excellent for researching any potential customers. So, make sure to maintain your profile and keep active on the site.
Some writers specialise in niches if they already have an area of expertise. However, many start as generalists and find their niches later on. In general, if you are interested in your subject, then you will produce your best writing.
And, one final piece of advice: if you plan to work full-time as a freelance writer, have a financial buffer. Try to have enough savings to cover your living expenses for the first 6-12 months while you build your business. This will save you a lot of stress and worry upfront and let you focus on your writing in peace.
Happy writing!